PT. Kedawung Setia Industrial Tbk.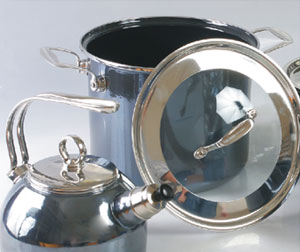 In 1973, Mr. Noto Suhardjo Wibisono and Mr. Agus Nursalim from Kedaung Group, established PT. KEDAWUNG SETIA INDUSTRIAL Ltd. which manufactured mainly enamelware. Six years later, Mr. Agus Nursalim released all of his shares, hope that Wibisono family would have full ownership of the company, and thus be able to totally devote in running the business. In order to maintain the continuity and leadership succession of the business, Mr. HMY. Bambang Sujanto decided to allow his youngest brother, Mr. Ali Sugiharto Wibisono, to preside PT. KEDAWUNG SETIA INDUSTRIAL, Ltd. Our products later then expanded into the international markets in 1987, with the United States as the first export market. Our company was listed in 1996 and then the company name became PT. KEDAWUNG SETIA INDUSTRIAL Tbk. With the bright prospect in the enamelware industry, PT. KEDAWUNG SETIA INDUSTRIAL Tbk. is ready to move forward to meet the challenge. In the future, the company's long-term strategy is to position itself as one of the major players in the consumers sector, particularly specializing in household products. Kedawung Setia has been trusted for almost four decades for its legacy of style and quality, trusted by those who want only the best for their kitchens, trusted by those who enjoy cooking.
Innovative products to simplify your life
The art of cooking has been known by us from many generations. However, in order to create the perfect piece of art needs the perfect tools. This is where most of us tend to put less attention to.
This is the reason of Kedawung Setia existence. For years we have been putting our efforts in making the best tool for everyone's cooking skill. Enamel cookware does not only perfect everyone's art of cooking but also bring colors to it.